Homebuyers prefer efficiency. Go with a program that they are highly likely to recognize and trust!
Over the past 20+ years, over 2.2 million homes have been ENERGY STAR certified. 
---
ENERGY STAR homes are:
10% more efficient than homes built to code, at minimum. On average, they end up being 20% more efficient.
More durable, resulting in fewer callbacks and warranty issues.
More comfortable, leading to increased customer satisfaction.
Thorougly tested and verified by an energy rater throughout construction, helping to catch problems and reduce risk.
Best of all, when you partner with EnergyLogic on your ENERGY STAR certifications, you gain a trusted third-party verifier who will work with you every step of the way!
---
We won our first ENERGY STAR award in 2009 and haven't stopped since!
---
We won our first ENERGY STAR award in 2006 and haven't stopped since!
---
---
Explore our Award History
New to ENERGY STAR? Learn more!
---
There is no cost to partner with ENERGY STAR!
It's easy to get started and enjoy the benefits of being an ENERGY STAR builder partner.
Your sales team will love the co-brandable marketing resources, making it simple to show that your homes are efficient, healthy, and resilient!
After you become an ENERGY STAR partner, you need to build at least one (1) ENERGY STAR home per year to maintain your partnership.
Already partnering with us to build ENERGY STAR homes?
---
Explore our co-brandable marketing resources*!
Make marketing a breeze with
Co-branable Marketing Materials
*Account creation and login required. Only available for current EnergyLogic clients.
---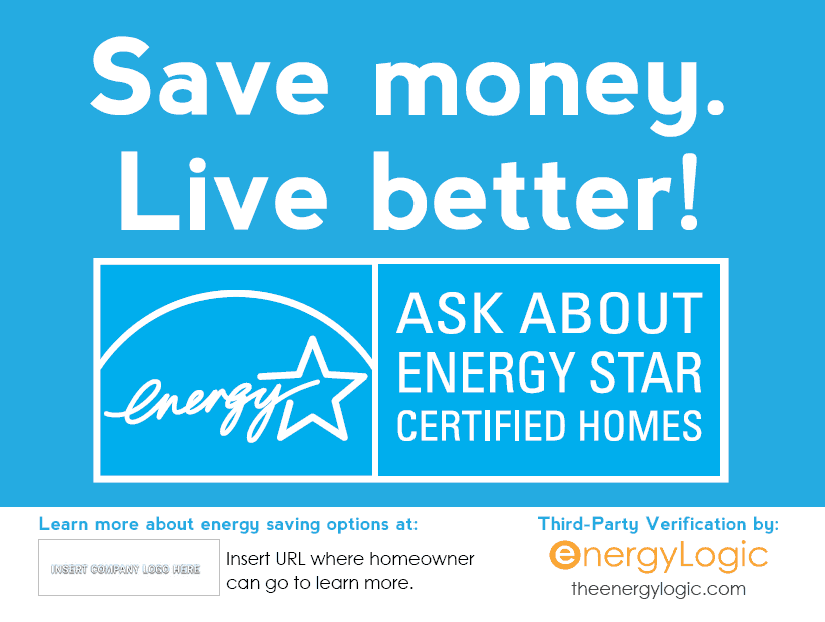 Take your commitment to efficient, healthy, & resilient homes further!
---
---
Stand out with
Indoor airPLUS™
---