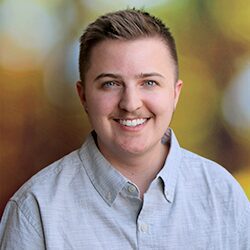 Logistics & Customer Support
With EnergyLogic since June 2022
---
What excites you about working at EnergyLogic?
I am excited to work at EnergyLogic because of the people and the mission! This is a really positive environment that fosters communication and collaboration, both of which are incredibly important when tackling important issues such as sustainability and climate change.
---
What core value resonates with you the most and why?
The core value that resonates the most with me is "Do the Right Thing." When you display integrity, especially in tough situations, you gain the trust of those around you. Building strong relationships are very important to me, and I believe that doing the right thing, being honest, and displaying integrity through action is key to success!
---
Do you have any unique hobbies/talents?
I have been practicing photography for many years! I love to capture everything from portraits of people, to the beautiful Colorado scenery. I also play a bit of piano, guitar, and bass!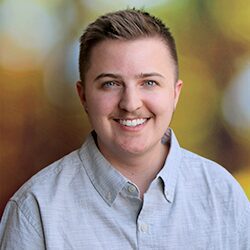 ---
If you went to college/trade school/etc, what and where did you study?
The University of Arizona (Global Campus) - Bachelor of Arts in Environmental Studies.
---
How would you spend your perfect Saturday?
I would start off with a hearty breakfast (pancakes are definitely involved). I would then partake in some leisurely outdoor activities, followed by a delicious lunch, and then a nap to sleep off all of the food. My night would end with dinner (find me eating pizza or pasta) while playing video games or watching a new show on Hulu. (I am a foodie if you could not tell)
---
Iowa, Colorado, Texas, Nevada, Qatar
---
Anything else you want people to know about you?
My dogs full name is Woofgang Amadeus Murphy.