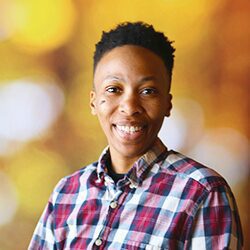 With EnergyLogic since April 2022
---
What excites you about working at EnergyLogic?
I'm never bored. Each day is different. The challenges don't scare me away but keep me craving more.
---
Do you have a favorite quote from a co-worker?
I always laugh when RJ successes end with him saying Gucci.
---
How would you describe your job at EnergyLogic in 2-3 sentences?
I receive a ton of learning information in a good way. I love the teamwork. I appreciate the family work life balance.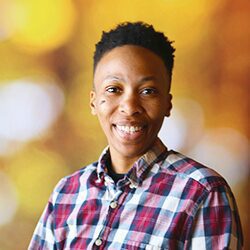 ---
Do you have any unique hobbies/talents?
I love going off-road in my Jeep. I enjoy a nice hike. I love camping with my family and friends. I also enjoy lounging in a hammock or doing Stand Up Paddle boarding.
---
What is something people may be surprised to know about you?
---
If you went to college/trade school/etc, what and where did you study?
I studied Criminal Justice at Darton College.
---
I have lived in Georgia, Florida, Alabama, and currently Colorado.
---
Who makes up your family?
I have a two beautiful children. Both girls who keep me on my toes. I also have a 6yr old 2lb Shih tzu poodle.