Partners of the Americas – An EnergyLogic Green Rater in Bolivia
In 2013, Darren Legge met with students, local governments, architects and environmental NGOs to talk about Bolivia's residential energy efficiency.
---
The Mission: Exploring the Potential for a Residential Green Rating System in Bolivia
I was recently invited to Bolivia as the keynote speaker for a green building conference at the Cochabamba Institute of Architects.
While I was there, I also met with a number of universities, local governments, and environmental NGOs to talk about the potential for developing a residential green rating system for use in Bolivia. My trip was organized and paid for by an organization called Partners of the Americas, with in-kind support from EnergyLogic.
---
I flew into the La Paz airport, which sits at over 13,000 feet—let's just say I was thankful for my Colorado roots! My host in La Paz was the president of the Bolivian Institute of Architects, who arranged some brief presentations for the architecture students at three private universities.
---
Giving the Keynote at the Cochabamba Instute of Architects' Green Building Conference
Within 36 hours, I was back in the air to my main destination, Cochabamba, for just over a week of meetings, conferences, and green home tours.
Originally I planned to talk specifically about energy efficiency, but then I learned that the climate in Cochabamba is so mild that homes don't use heating or cooling systems! So I switched gears to focus on green building and sustainable development in general.
First I took the audience through the basics of sustainable building, the software tools we use to evaluate buildings, and the various programs that are out there to certify green homes.
Next we reviewed the details of the LEED for Homes rating system from the US Green Building Council as a case study.
Finally, after discovering that some other Latin American countries have modified LEED for Homes to better meet their needs, we decided to go point-by-point through the Brazilian checklist and discuss whether it could be applied locally. The consensus was that yes, with a few minor tweaks, this was a good model for green homes in Bolivia.
I then got the chance to talk with government agencies, environmental groups, and even the local newspaper about the importance of green building and sustainable development. There was a lot of genuine interest, and the timing was perfect as the city is currently developing their first sustainability plan in response to chronic water shortages and infrastructure stresses.
In addition, I visited several green buildings sites, including the home of Cochabamba's most famous architect, Mario Moscoso, or the father of "organic architecture." He believes buildings should adapt to their environment, not the other way around. He uses fiber cement walls, passive cooling strategies and a green roof for insulation. In the backyard he is trying to recreate an entire ecosystem, complete with over 3,000 fish, ducks, llamas, horses, and of course, parrots. It was like walking through a dream.
---
Meeting with the Green Building Council of Bolivia
Finally, I flew to Santa Cruz to meet with members of the Green Building Council of Bolivia, who took me on a tour of some green high-rise structures.
We were all really energized by the prospect of helping to establish and grow a green building industry in Bolivia.
My trip was a win-win-win for Partners of the Americas, EnergyLogic, and the people of Bolivia. I was flattered and impressed by the support I received from all involved, grateful the knowledge I was able to share, and excited for future opportunities to work together.
---
We were all really energized by the prospect of helping to establish and grow a green building industry in Bolivia.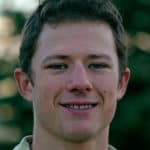 This piece was written by Darren Legge.  Darren was a member on the EnergyLogic team for 3 awesome years (2010-2013) and has since gone on to achieve great things!  He embodies our philosophy of Growing Experts. See what Darren is up to!