Another ENERGY STAR® Partner of the Year – Sustained Excellence award!
We're honored to receive another ENERGY STAR® 2019 Partner of the Year – Sustained Excellence award!
This achievement is EnergyLogic's 9th award, exemplifying our continued commitment to excellence!
---
The ENERGY STAR Partner of the Year Application Process
Each year, we submit a detailed, data-driven application demonstrating our commitment to the ENERGY STAR program. It is a chance to show how we protect the environment, lead our industry, and promote energy-efficient products and services through ENERGY STAR. It's especially exciting to highlight our work on the development and adoption of strategies that provide substantial savings in our Colorado homes. Winners are selected from a network of thousands of ENERGY STAR partners. We are proud to win yet another Partner of the Year – Sustained Excellence award.
In celebration, here is a summary of our proudest contributions to ENERGY STAR in 2018:
We verified 1,825 ENERGY STAR certified homes in 2018 for a cumulative total of 34,321 ENERGY STAR certified homes verified since 2006.
We inspected more than 6,492 homes in 2018 for code or program compliance, quality assurance, and builder risk with 29% of total inspection work completed for ENERGY STAR requirements.
We worked with 43 Rater Partners who verified 341 of EnergyLogic's 1,825 ENERGY STAR Certified homes in 2018. We helped implement ENERGY STAR community-wide standards through vetting, development, and on-going dialogue to help grow the ENERGY STAR Certified Homes Program.
We engaged and trained national production builders and several regional builders on ENERGY STAR's requirements and sales strategies.
We continue to integrate the QA GenieLite software into our internal and external quality assurance programs to ensure the quality of the RESNET® HERS Index verification, which is critical to the certification of ENERGY STAR homes.
We presented on behalf of the Environmental Protection Agency (EPA) at local and national meetings.
---
Recruitment & Retention Efforts
We worked with a growing builder in Colorado Springs to increase their ENERGY STAR certification rate by 14.28% compared to the prior year.
We certified six Home Energy Raters and three Rating Field Inspectors with ENERGY STAR certification.
We recruited 12 Builder partners to implement and/or increase their level of commitment to ENERGY STAR certifications.
---
How We Assisted with Homebuyer Education
In collaboration with local Home Builder Associations across the Front Range, we presented three educational sessions on the topic of High-Performance Home Sales and Marketing, including ENERGY STAR resources to over 40 industry professionals.
We presented High-Performance Home Sales and Marketing training to five individual Builder Partners, presenting cumulatively for over 30 sales and marketing professionals.
---
How We Implemented Innovative Quality Assurance Approaches
Through a broad range of growing partnerships across the country, EnergyLogic has adopted remote ENERGY STAR QA Project Support to efficiently provide timely insights. This support is often provided via conference calls, webinars, and email to communicate industry changes and updates specific to ENERGY STAR processes.
EnergyLogic performs 100% quality control file review of all HERS Rating software files with QA GenieLite software to ensure "above and beyond RESNET® minimum standard" quality assurance practices. We also utilize QA GenieLite to review all rating files within our providership to help quickly uncover mistakes and identify problem trends.
By attending EnergyLogic's annual RaterFest! conference, energy professionals earn a total of 18 credit hours of Continuing Education (CEUs), far exceeding RESNET® professional development requirements.
---
How We Demonstrated Industry Leadership with ENERGY STAR
We are an annual participant of the ENERGY STAR Certified Homes Stakeholder Meeting, as well as consistent participants in various ENERGY STAR program update discussions.
We consistently demonstrate the link between code compliance and ENERGY STAR. We do this through industry partner support and collaboration on programs such as; RESNET®, EEBA, RESNET® HERS builder incentive programs, green homes, and various local utility entities. Our goal is to help our partners achieve a deeper level of understanding of what it means for homes to earn the ENERGY STAR label.
---
On Tuesday, April 9th, we participated in an exciting ENERGY STAR Twitter Chat. We were impressed to see the incredible achievements across our nation's communities. This was a fun and rewarding collaboration!
What energy-related headline story do you envision for your company in 10 years?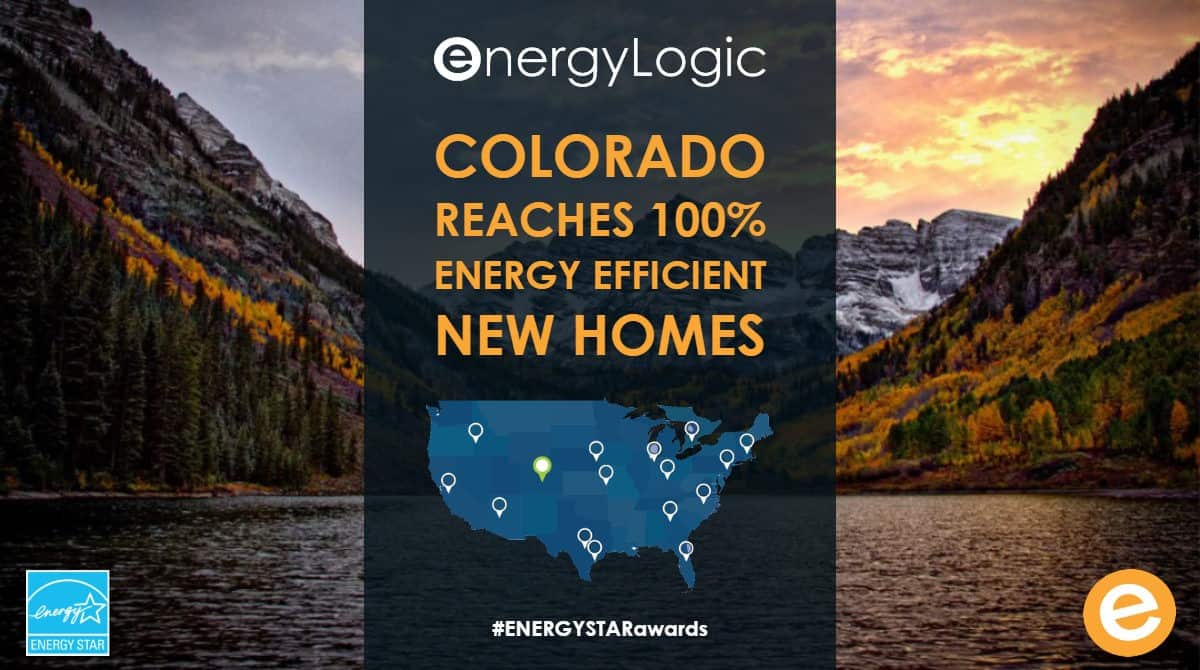 In 2029, we envision our headline as "Colorado Is the Nation's First State to Achieve 100% ENERGY STAR Certified Homes in All New Residential Communities Due to Mission and Vision of EnergyLogic, Inc." #ENERGYSTARawards
What do you think will be the next major innovation in energy efficiency?
We think new homes will be equipped with independent energy storage batteries. We foresee rebate & incentive programs to help foster affordability & make this future innovation a reality with an attainable infrastructure! #ENERGYSTARawards
Who are ENERGY STAR's Unsung Heros?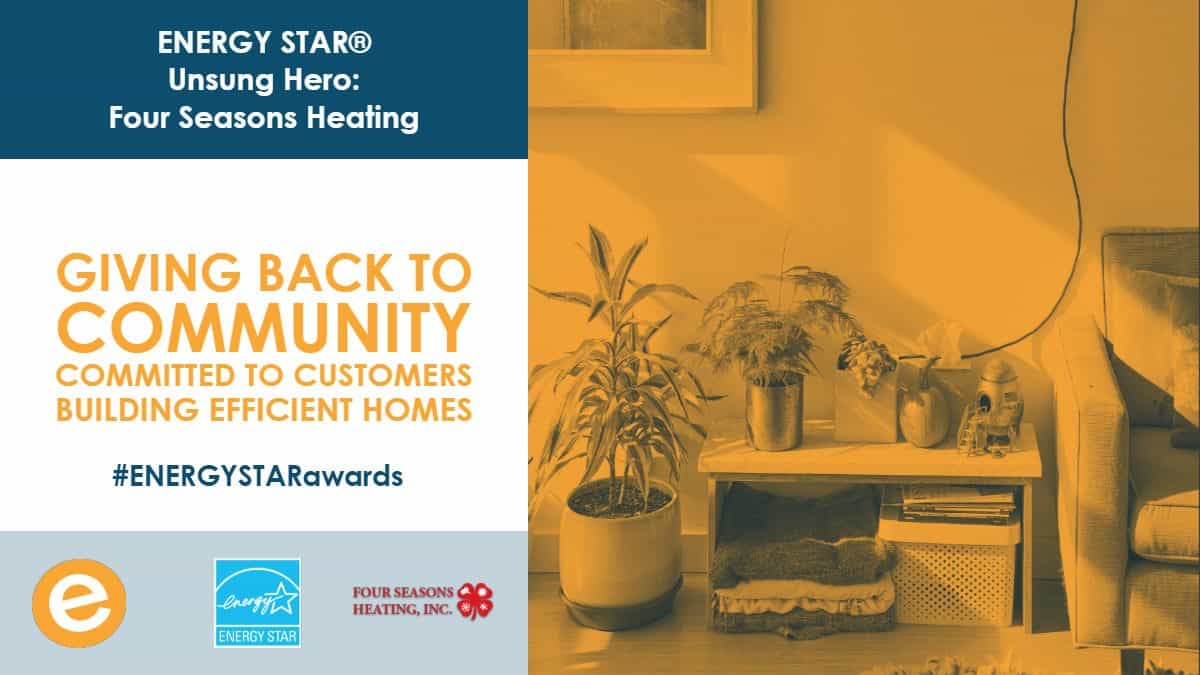 We'd like to recognize Four Season Heating's team expert Joe Lell, as an ENERGY STAR problem-solving master, systems thinking champion, home-performance influencer, and contributor to helping build better Colorado homes! #ENERGYSTARawards
Who are ENERGY STAR's Unsung Heros?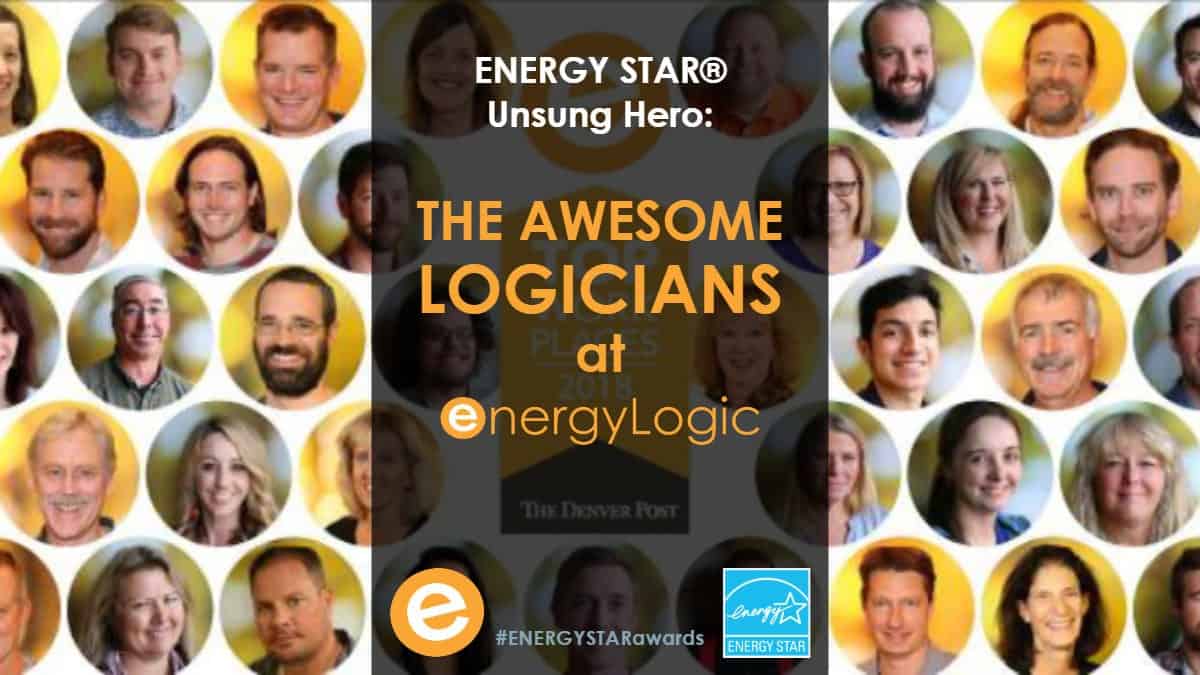 It's true that we're one company, but it takes smaller teams of experts to move things forward, #manytribes, #onenation! Every EnergyLogic Logician is an Unsung Hero, living out our vision and mission with passion and dedication toward energy-efficient living! #ENERGYSTARaward
L&L Insulation expanded their team to include an experienced in-house ENERGY STAR Energy Rater who contributes building science, home-performance, and energy-saving enhancements to elevate home insulation craftsmanship! #ENERGYSTARawards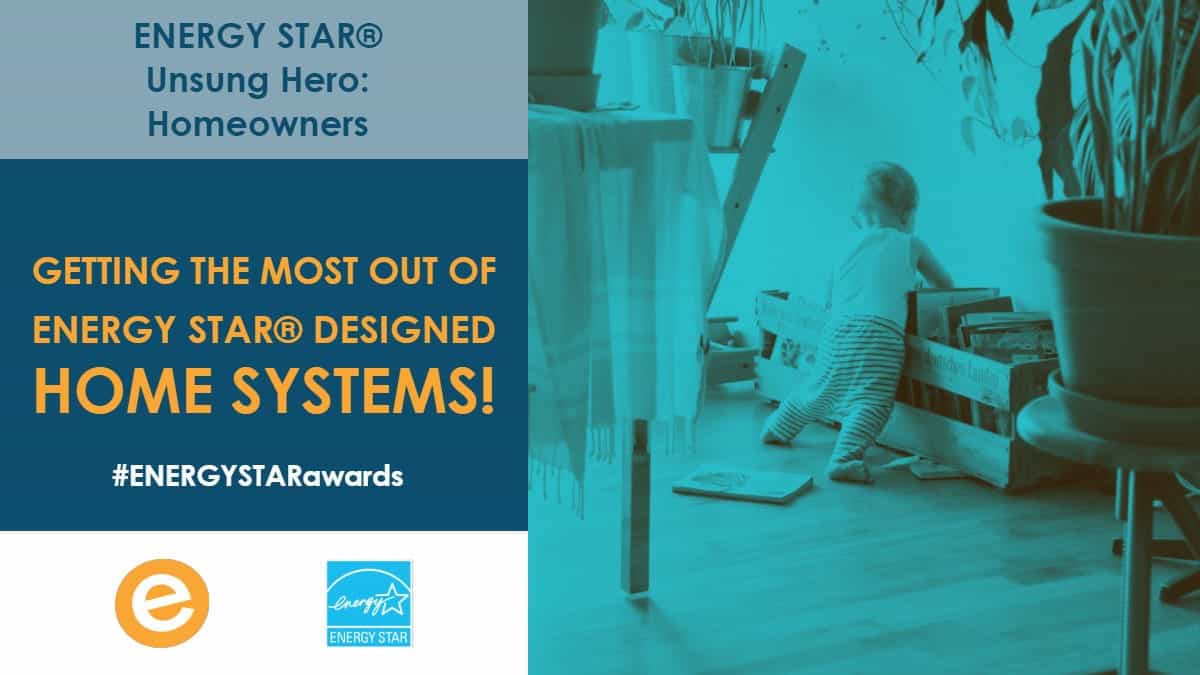 We'd like to recognize homeowners who take advantage of all ENERGY STAR's designed home systems and features to maximize comfort and performance; earning low utility and maintenance costs while decreasing energy use! #ENERGYSTARawards