EnergyLogic Featured in CPR Story Supporting ENERGY STAR® Program
EnergyLogic is in the news, helping to support the importance of the ENERGY STAR® program.
---
EnergyLogic was happy to participate in Grace Hood's Story on the importance of the ENERGY STAR® program. Grace Hood is an Energy and Environment Reporter with Colorado Public Radio. ENERGY STAR is on the list of 49 programs proposed to be cut within the Environmental Protection Agency.
---
Want an efficient Colorado Home? The program that certifies that may face cuts.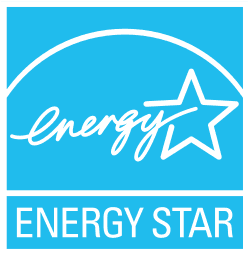 Denver is ground zero for Colorado's construction boom, especially when it comes to building to accommodate a swelling population. In a North Denver development called Midtown, construction workers are still putting finishing touches on Energy Star-rated homes, a program that's existed since 1995.
There are many elements invisible to most people: special building materials and features help these new homes achieve up to 30 percent energy savings. Steve Eagleburger, who works for an independent company named EnergyLogic, is someone who reviews and certifies some of those unseen elements. Today, he's checking a home to make sure the attic is insulated.
"This one is not insulated at all," Eagleburger notes before moving on to the next thing — a checklist of dozens of items.
EnergyLogic CEO Steve Byers said this home won't get the Energy Star seal of approval until the builder fixes the insulation and any other issues his company has flagged.
"The Energy Star brand has brand recognition on par with Coke and Pepsi," said Byers said. "This is a very successful program. I don't know what more one could want out of a government program."
---
Read the full story on CPR!
---
"The ENERGY STAR brand has brand recognition on par with Coke and Pepsi. This is a very successful program. I don't know what more one could want out of a government program."