Iconic Menkick House Gets Energy-Efficient Renovation

The historic home is meeting new modern benchmarks when it comes to Boulder's strict energy requirements.

The Challenge of Updating a Historic Home
Charles Haertling was a well-known American architect who designed many iconic homes around Denver and Boulder. These two cities provided the perfect backdrop for his distinctive style of blending organic shapes with a modern style. One of the most famous homes designed by Haertling sits just outside of Boulder's city limits. Nestled into an outcropping of rocks, the Menkick House was built in 1970 and recently began a major renovation project.
Because of the extent of the remodel, the City of Boulder is requiring the finished home to hit a HERS® score of 70, which is much less efficient than new construction today but ridiculously more efficient than the original build. So when EnergyLogic got the call to provide energy-efficiency consulting and HERS testing, we jumped at the chance to be part of this stunning home's transformation.
The Bumpy Road to Energy Efficiency
There are many challenges to making the Menkick House more energy efficient. For example, the flat roof has a very shallow cavity that is only 7.5" deep. Aesthetically, this allowed the original builders to slightly lower the roofline to accentuate the rocks behind the house, but it does not allow for much insulation. Similarly, the walls also have small cavities at only 2x4", and much of what would be the walls in a "normal" house are actually windows. The window to floor area ratio is 0.37, which is very high--roughly double what the average house of that era would have.
---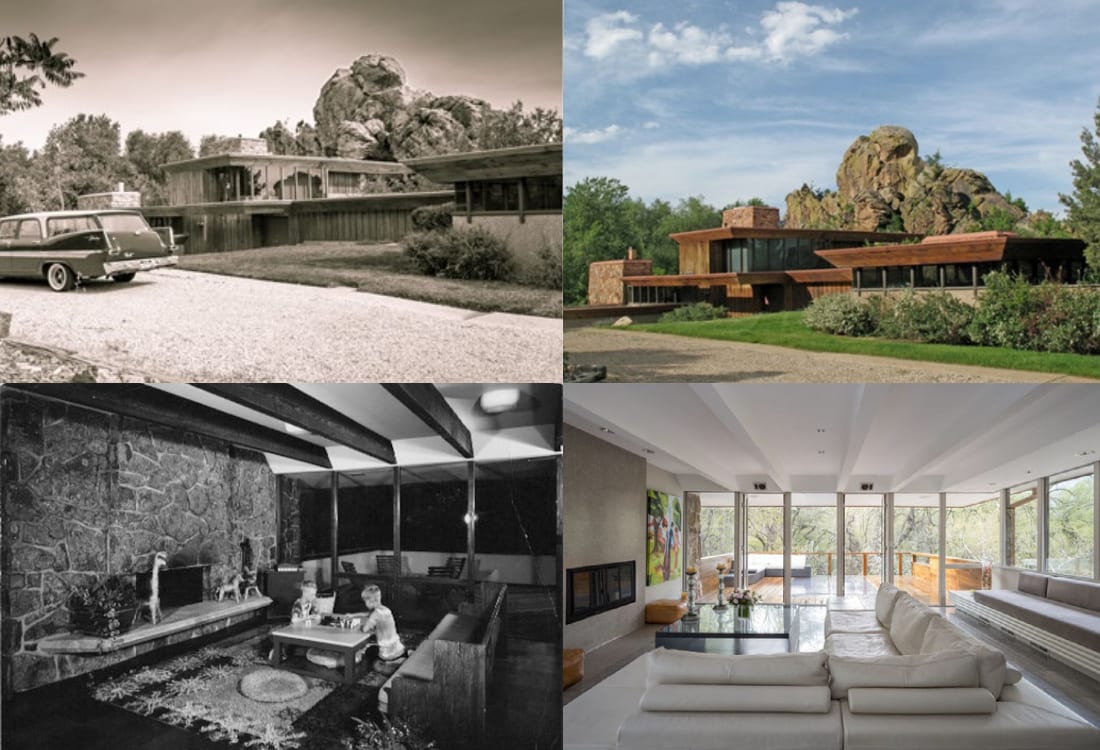 The original Menkick House and the renovation.
---
It took a lot of work and problem-solving to get the house modeled and more work to determine – along with the architects and builders – how to get the HERS score down to 70 or lower. Once completed, the house will use less than half of the energy it used during the half-century it has existed.
The Menkick House has been exciting, challenging, and rewarding at every turn. Not only will this home be much more energy-efficient, but a large solar PV array has pushed the HERS score down below 40. Its expected net-energy usage per year should be less than $500. A great success for any home!